Call Timeline Dashboard
We provide a sortable, filterable grid detailing all the calls a property has ever had on Courtesy Connection. That includes data on:
Property
Call Timeline Open Date/Time
Call Timeline Status
Caller Phone Number
Caller Name
Time to Close
Operator who Closed the Timeline
You shouldn't have to guess what's still open and what needs attention. Go to a single dashboard to know what needs attention.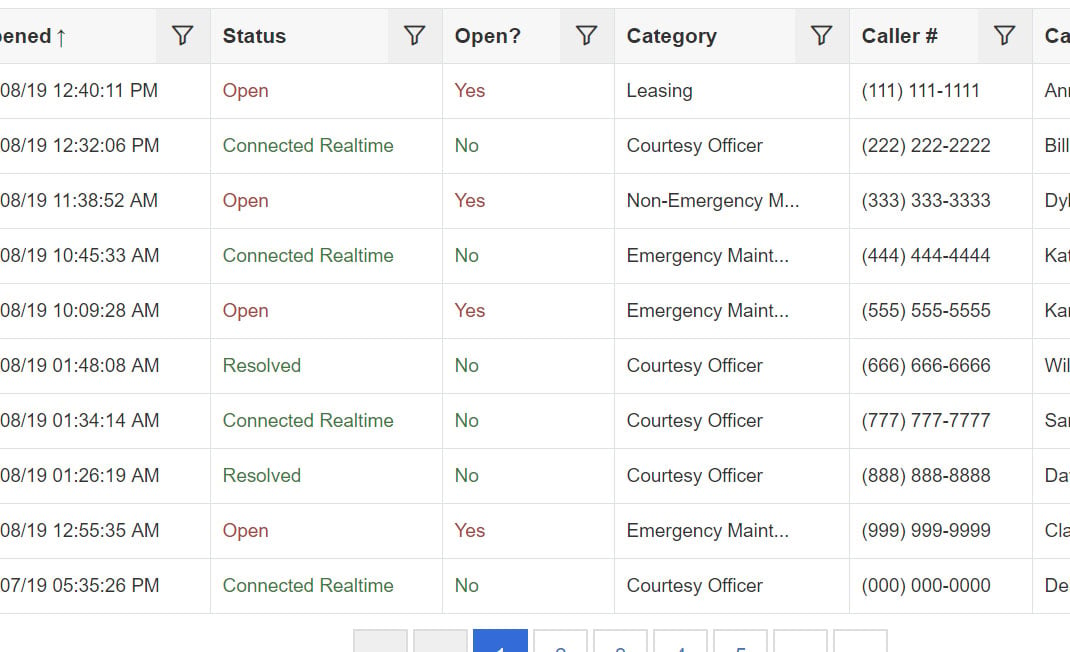 Individual Call Follow-Up
Call Timelines group individual resident calls into a cohesive timeline describing the lifecycle of an issue from the perspective of a resident. Call Timelines are the heart of how we track an issue's status and resolution.
Imagine:
A resident calls in regarding a critical maintenance issue and is connected real-time with the on-call service technician. That's one call timeline.
A resident calls in twice, back-to-back, regarding an issue for a courtesy officer. Then, they receive a callback five minutes later from the courtesy officer. That's also only a single call timeline.
Without a system to track follow-up, it's challenging to get a clear picture of what level of service is being delivered to your residents. With Call Timelines, you are in control.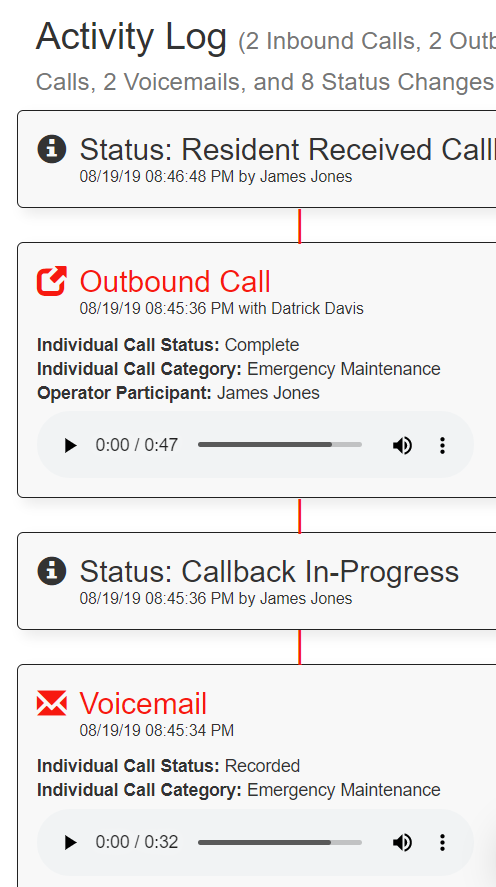 Portfolio Call Performance Summary
Senior management wants to understand portfolio performance at a glance. One page, one answer.
Our Portfolio Call Performance Summary dashboard is the answer. With it, you can group by and drill into performance by:
Regional Property Manager
Property
Call Operator (whether that is site staff, a courtesy officer, or a security firm)
Individual Call Timelines
Individual Calls

Using this dashboard, you can immediately understand where you have top performers and where you have lagging service.
Request Information From Sales
If you'd like more information on what Courtesy Connection can do for your communities, then give us a ring at 678.829.4478, email us at [email protected], or enter your info below. We're happy to send over references, perform a demo, or explore a pilot.
---