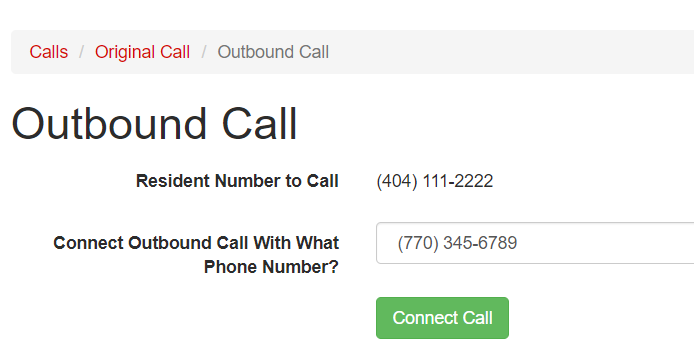 How We Keep Your Phone Number Private
All inbound calls are tracked, recorded, and reported. If you want to return a resident's call (whether that initial call was connected real-time, missed, or a voicemail), then calling them back is simple.
How it works:
Click "Connect Call"
Courtesy Connection calls your personal phone number
You accept the call
We call the resident and connect the two calls
The resident sees the property phone number in Caller ID, and the connected call is tracked, recorded, and reported just like an inbound call.
Request Information From Sales
If you'd like more information on what Courtesy Connection can do for your communities, then give us a ring at 678.829.4478, email us at [email protected], or enter your info below. We're happy to send over references, perform a demo, or explore a pilot.
---