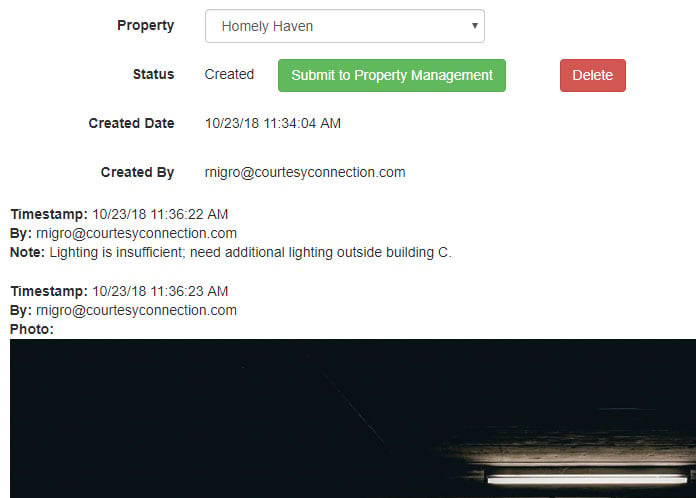 Digital Log of Lighting Inspections and Other Reportable Items
Most management firms have no digital place-of-record for courtesy officer and security firm lighting inspections, security reports, or parking removal incidents. Courtesy Connection provides you with a digital platform to manage:
Lighting Inspections
Maintenance Issues (this does not integrate with your PMS -- the audience is COs/security firms that have no login to your maintenance system)
Security Issues
Other Issues (often used to track cars that are towed)
Using this platform, a user can log any number of notes and photos. Once complete, they can press a button to submit an instant email notification to the appropriate site staff.
Request Information From Sales
If you'd like more information on what Courtesy Connection can do for your communities, then give us a ring at 678.829.4478, email us at [email protected], or enter your info below. We're happy to send over references, perform a demo, or explore a pilot.
---